Ce visage me dit quelque chose...
Lorsque vous avez joué sur votre Amstrad, vous avez déjà dû vous poser la question suivante : "j'ai déjà vu cette tête quelque part, mais qui est-ce ?" Il faut savoir que pas mal de jeux ont été inspiré de films, de chanteurs, de chanteuses, de sportifs, de mannequins ou de personnages historiques réels. Pour certains jeux, c'est très facile de savoir à qui appartient le visage, étant donné que l'information est soit dans le titre du jeu, soit affichée a l'écran, mais il reste des titres où ce n'est pas toujours évident d'avoir l'information. Nous allons essayer d'en lister le maximum, pour certains d'entre eux, nous n'avons pas la réponse, pouvez-vous nous aider ?
UNE SEULE PERSONNE SUR L'ECRAN
* Albert EINSTEIN

E-Motion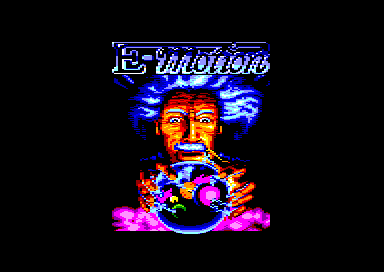 La Chose De Grotemburg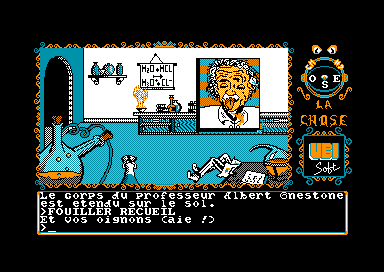 * Andre PANZA
Best Of The Best - Championship Panza Gold Edition Karate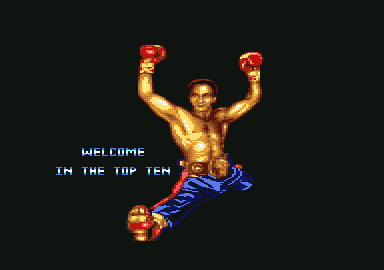 Panza Kick Boxing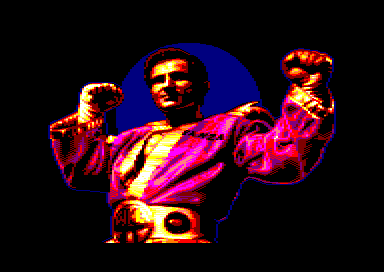 * Alex HIGGINS
Alex Higgins World Snooker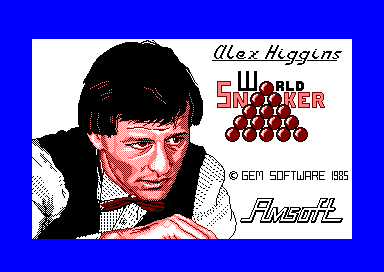 Alex Higgins World Pool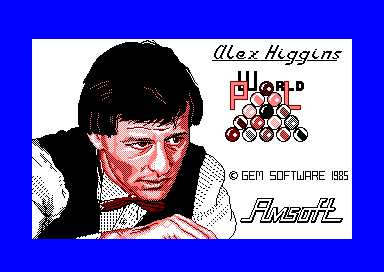 * Arnold SCHWARZENEGGER
Predator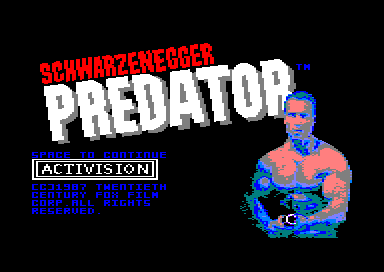 Terminator 2 Judgement Day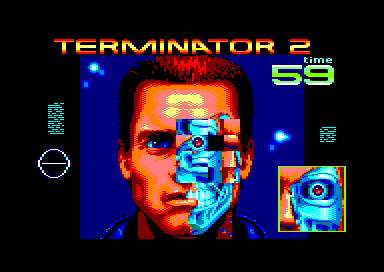 The Running Man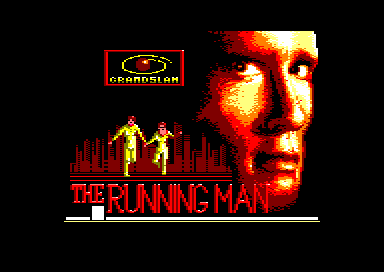 Total Recall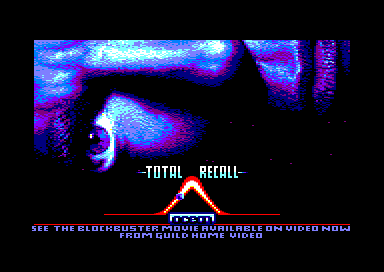 * Bodo Illgner
Bodo Illgner's Super Soccer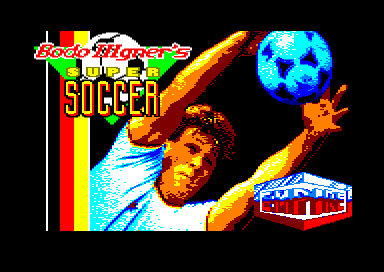 * Brian CLOUGH
Brian Clough's Football Fortunes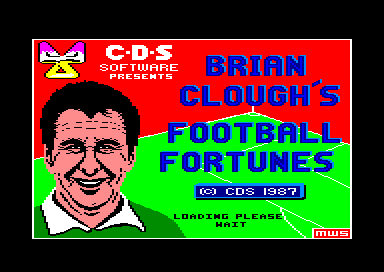 * Brian James Hellwig Alias Ultimate Warrior
WWF Wrestlemania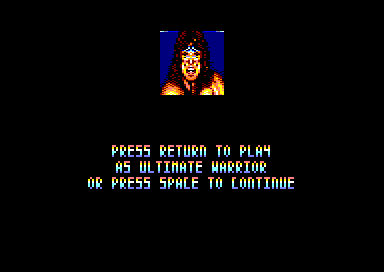 * Brigitte NIELSEN
Turbo Girl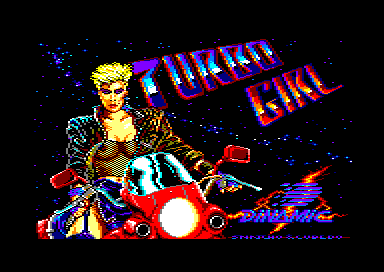 * Bruce FORSYTH
Play Your Cards Right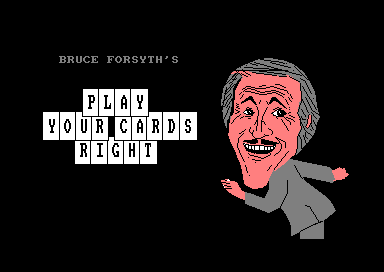 * Bruce LEE
Bruce Lee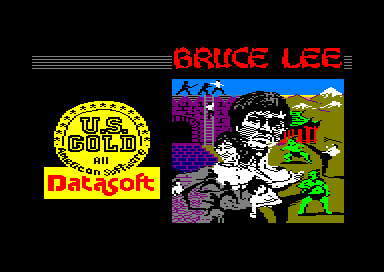 Dragon Ninja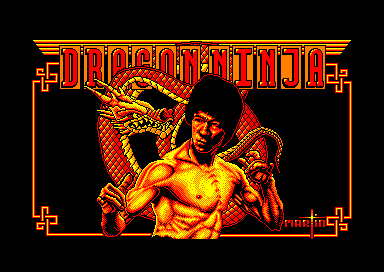 * Bruce WILLIS
Hudson Hawk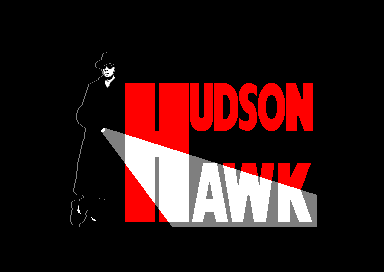 * Carlos SAINZ
Carlos Sainz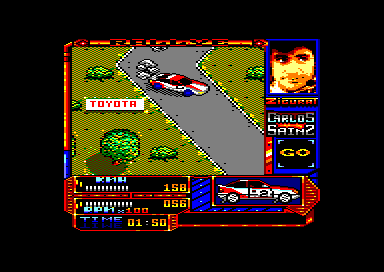 * Charles BRONSON
Death Wish 3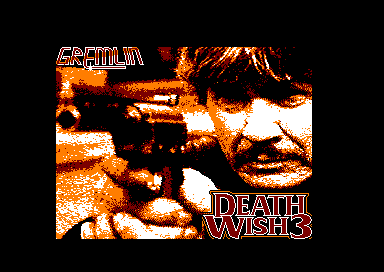 * Charlie CHAPLIN
Charlie Chaplin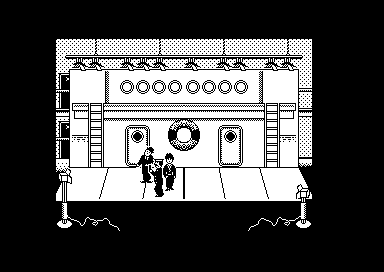 * Christophe LAMBERT
Highlander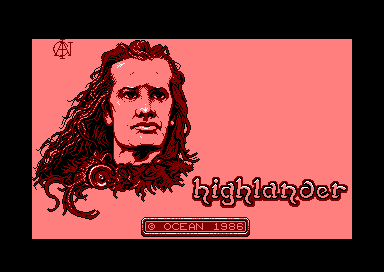 * Chuck YEAGER
Chuck Yeager's Advanced Flight Trainer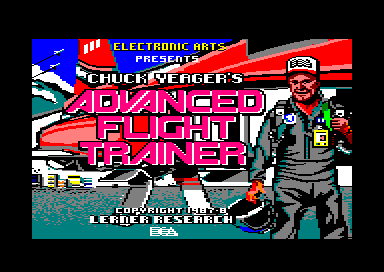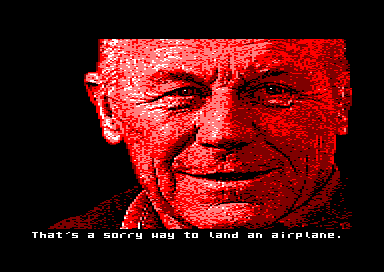 * Corinne RUSSEL
Vixen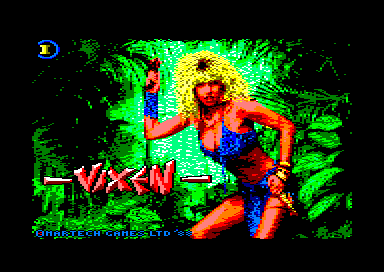 * Daley THOMPSON
Daley Thompson's Decathlon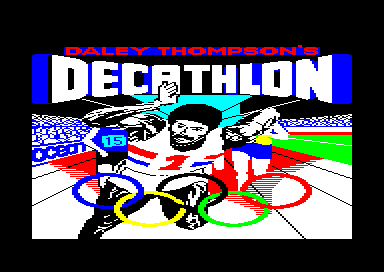 Daley Thompson's Super Test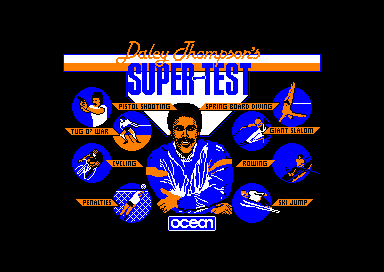 Daley Thompson's Olympic Challenge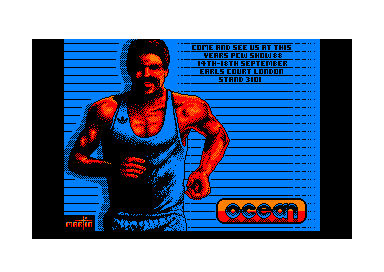 * Davey Boy Smith Alias British BULLDOG
WWF Wrestlemania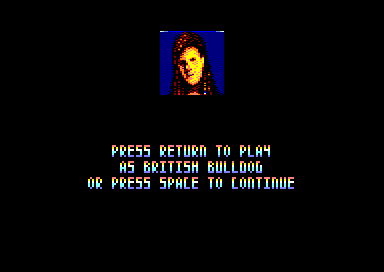 * Dolph LUNDGREN
Masters Of The Universe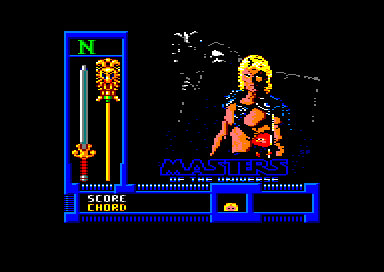 * Drazen PETROVIC
Drazen Petrovic Basket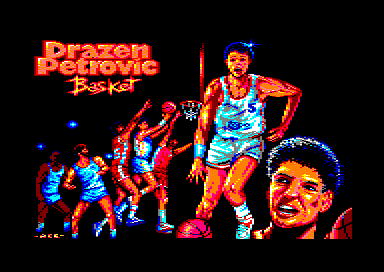 * Eddie MURPHY
Beverly Hills Cop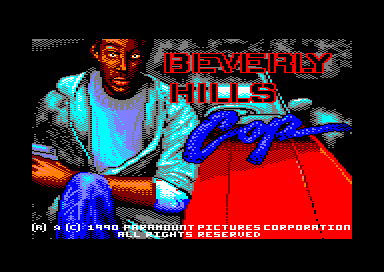 * Emilio BUTRAGUENO
Buitre - Emilio Butragueno Futbol (Le joueur en rouge)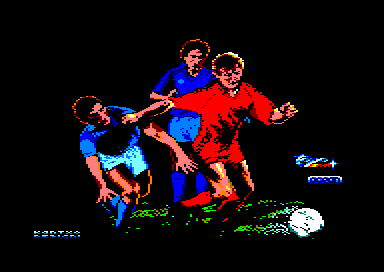 * Emilio Sanchez VICARIO
Emilio Sanchez Vicario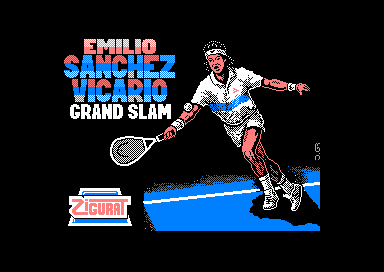 * Erwin Johannes Eugen ROMMEL alias Le renard du desert
Desert Fox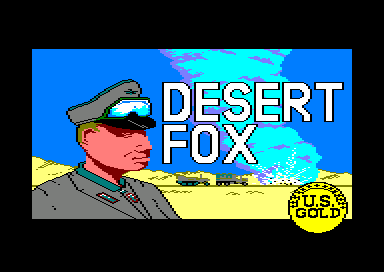 * Fernand Joseph Désiré Contandin Alias Fernandel
La Chose De Grotemburg

* Fernando Martin ESPINA

Fernando Martin Basket Master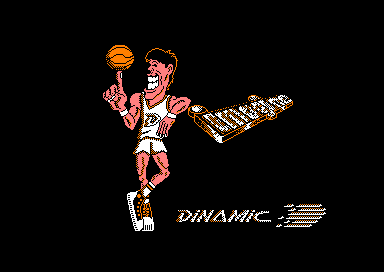 * Gary LINEKER
Gary Lineker's Hot-Shot !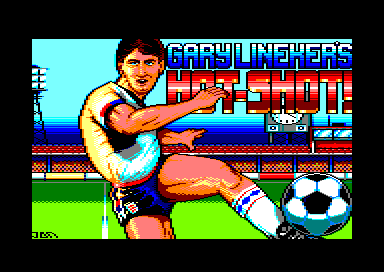 Gary Lineker's Superstar Football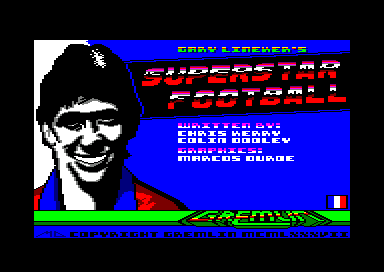 * Geoff CAPES
Geoff Capes Strong Man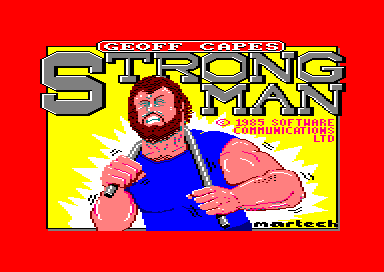 * Glen HODDLE
Glen Hoddle Soccer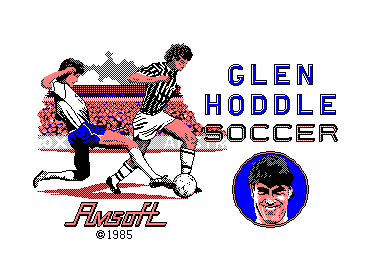 * Harrison FORD
Indiana Jones And The Temple Of Doom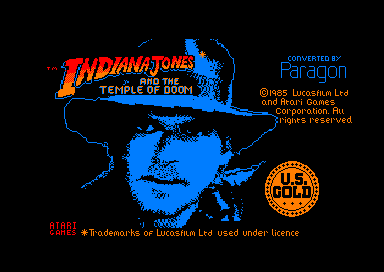 Indiana Jones And The Last Crusade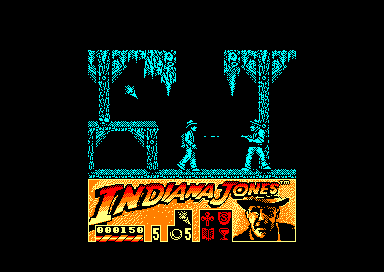 * Humphrey BOGART
Le Manoir De Mortvielle

* Ivan STEWART
Ivan 'Ironman' Stewart's Super Off Road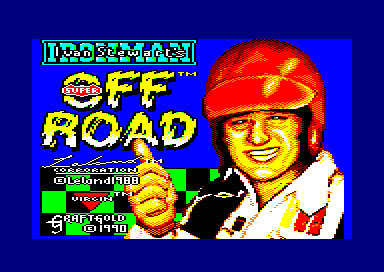 * Jean-Claude Camille François Van Varenburg Alias Jean-Claude VAN DAMME
Type Cool Slip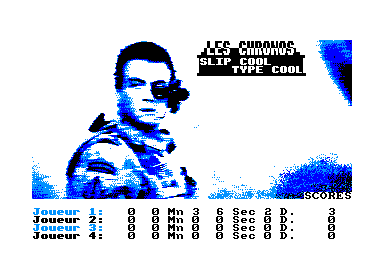 * John BELUSHI
Scramble Spirits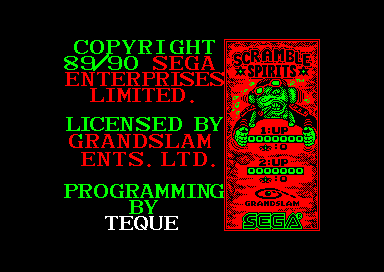 * Jorge MARTINEZalias ASPAR
Aspar G. P. Master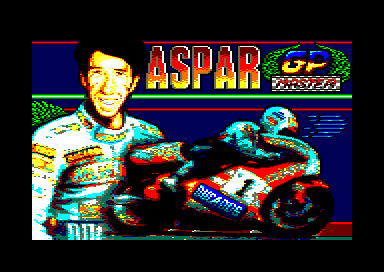 * José Miguel González Martín del Campo Alias Michel
Michel Futbol Master Super Skills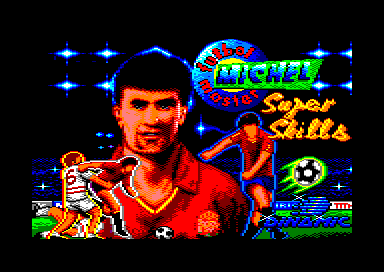 * Kenny DALGLISH
Kenny Dalglish Soccer Match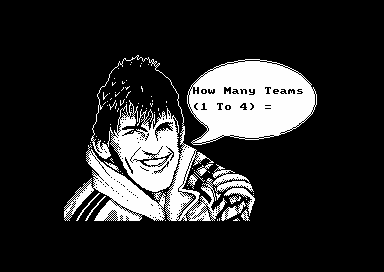 * Lee Van Cleef
Manhattan 95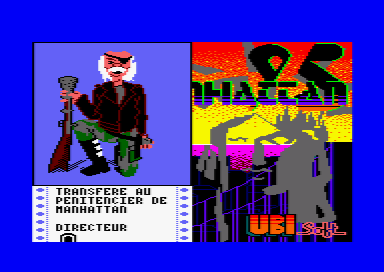 * Lucien Ginsburg Alias Serge Gainsbourg
La Chose De Grotemburg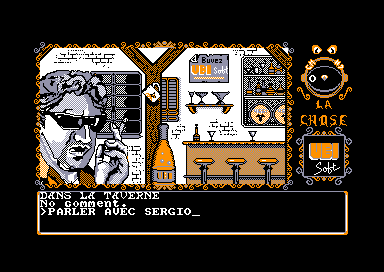 * Mathias RUST
Cessna Over Moscow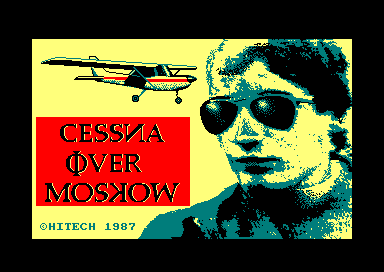 * Michael Andrew Fox Alias Michael J. FOX
Back To The Future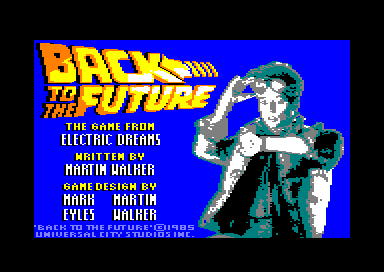 * Michael Joseph JACKSON
Moonwalker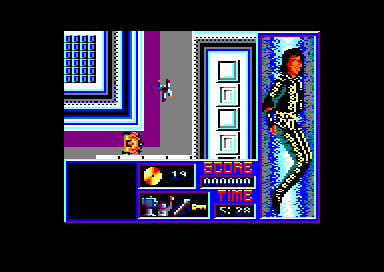 * Paul GASCOIGNE
Gazza II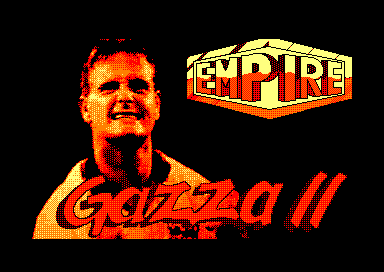 * Patrice MARTIN
Les Dieux De La Mer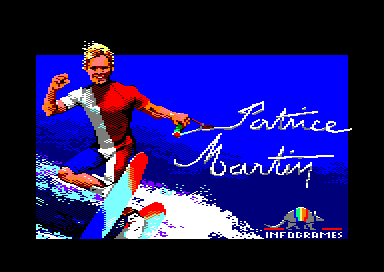 * Policarpo Díaz Arevalo Alias Poli DIAZ
Poli Diaz Boxeo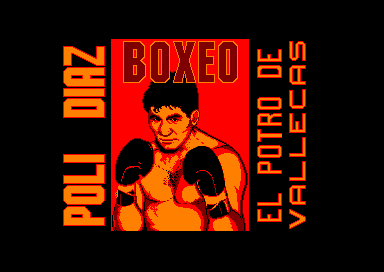 * Roger MOORE
Live And Let Die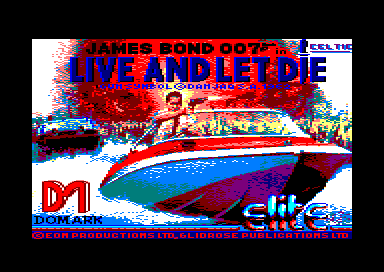 * Renaud Pierre Manuel SECHAN
Renaud - Marche A L'ombre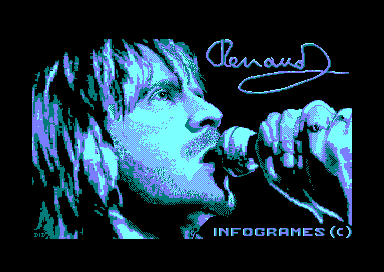 * Rene METGE
Turbo Cup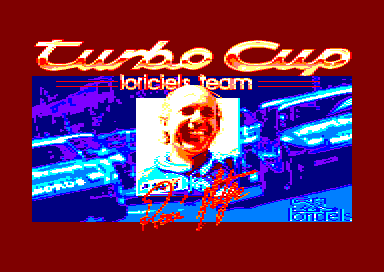 * Sabrina SALERNO
Sabrina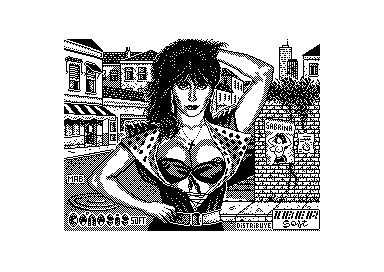 * Samantha Karen FOX
Samantha Fox Strip Poker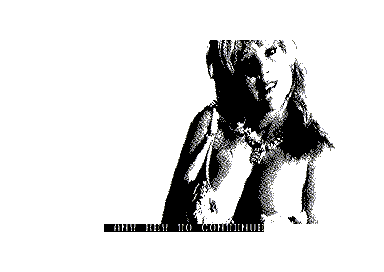 Jaws - Le Dernier Etalon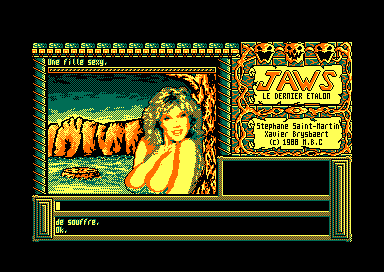 * Sean CONNERY
The Hunt For Red October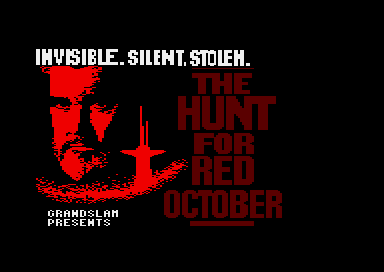 * Sigourney WEAVER
Aliens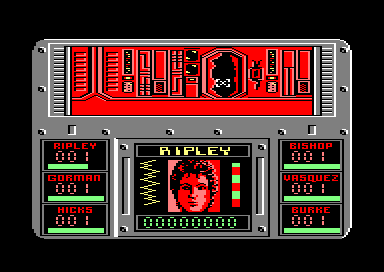 Ghostbusters II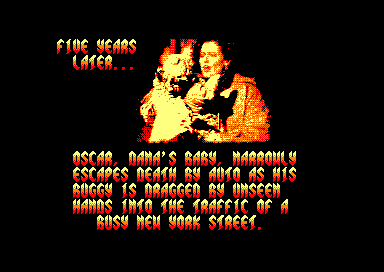 * Steve DAVIS
Steve Davis Snooker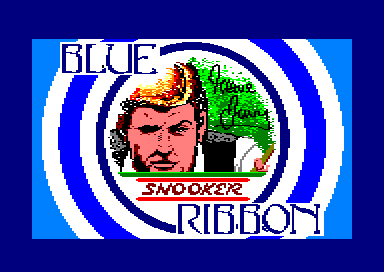 * Sylvester Enzio Gardenzio STALLONE
Cobra Stallone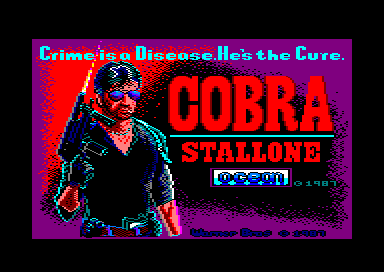 La Chose De Grotemburg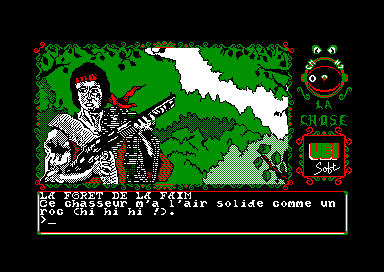 New York Warriors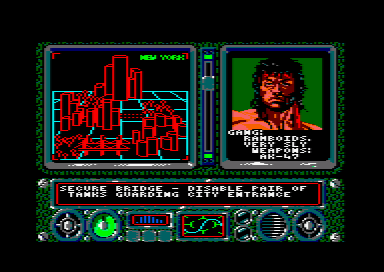 Rambo - First Blood Part II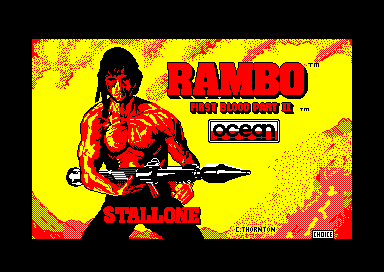 Rambo III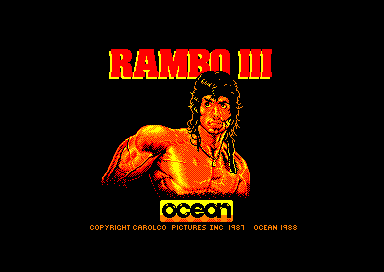 * Terrence Gene Bollea Alias Hulk HOGAN
WWF Wrestlemania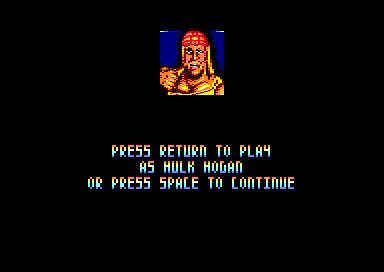 * Terence Steven McQueen Alias Steve Mc Queen

Steve Mc Queen Westphaser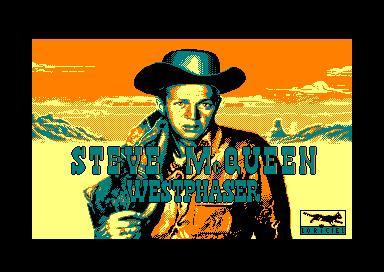 * Tom BERENGER (L'homme au pistolet)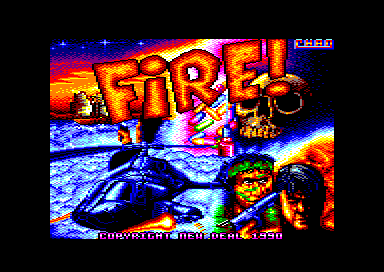 * William Frederick CODY Alias Buffalo BILL
Buffalo Bill's Wild West Show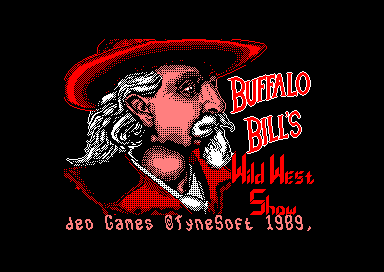 * ???
Frankenstein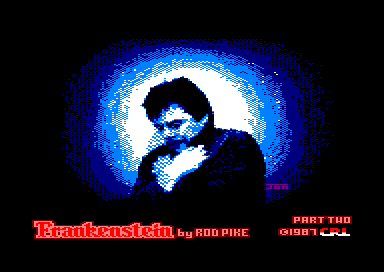 * Sylvia KRISTEL ???
Strip Poker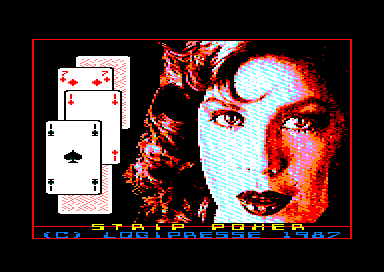 * Farah FAWCETT ???
Test - Etes Vous Des Seducteurs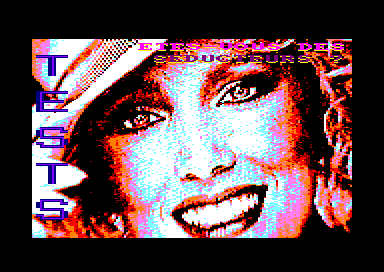 PLUSIEURS PERSONNES SUR L'ECRAN

* Back To The Future III
1. Christopher Allen Lloyd (A gauche sur l'écran titre, dans le rôle du Dr Emmett "Doc" Brown)
2. Michael Andrew Fox (A droite sur l'écran titre, dans le rôle de Marty McFly)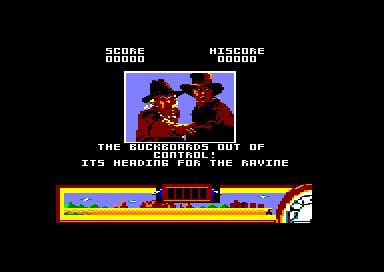 * Barbarian II
1. Michael VAN WIJK (A gauche sur l'écran titre, dans le rôle du Barbare)
2. Maria WHITTAKER (A droite sur l'écran titre, dans le rôle de Mariana)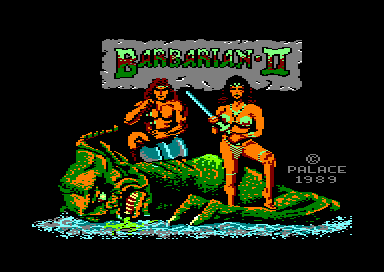 * Dempsey And Makepeace
1. Glynis BARBER (A gauche sur l'écran titre, dans le rôle de Makepeace)
2. Michael BRANDON (A droite sur l'écran titre, dans le rôle de Dempsey)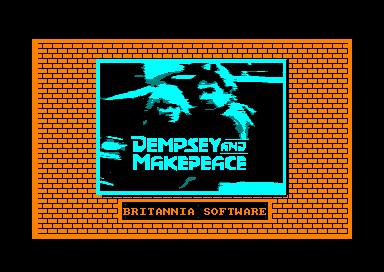 * Ghostbusters II
1. Bill MURAY (A gauche sur l'écran, Dans le rôle du Dr. Peter Venkman)
2. Sigourney WEAVER (A droite sur l'écran, Dans le rôle de Dana Barrett)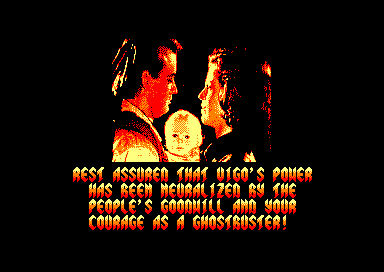 1. Peter MacNicol (A gauche sur l'écran, Dans le rôle de Janosz Poha)
2. Wilhelm von Homburg (A droite sur l'écran, Dans le rôle de Vigo)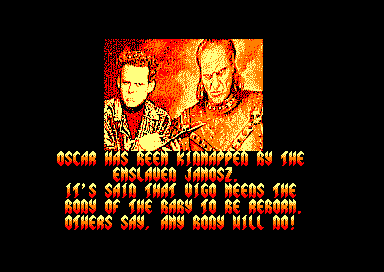 1. Harold RAMIS (A gauche sur l'écran, Dans le rôle du Dr. Egon Spengler)
2. Sigourney WEAVER (A droite sur l'écran, Dans le rôle de Dana Barrett)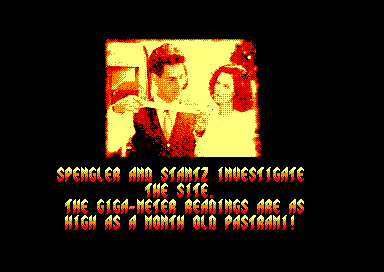 * Gryzor
1. Arnold SCHWARZENEGGER (A gauche sur l'écran, Dans le rôle de Bill RIZER)
2. Sylvester Enzio Gardenzio STALLONE(A droite sur l'écran, Dans le rôle de Lance BEAN)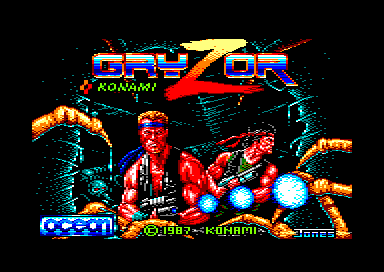 * Miami Vice
1. Philip Michael Thomas (A gauche sur l'écran titre, dans le rôle du Détective Ricardo "Rico" Tubbs)
2. Don JOHNSON (A droite sur l'écran titre, dans le rôle du Détective James "Sonny" Crockett)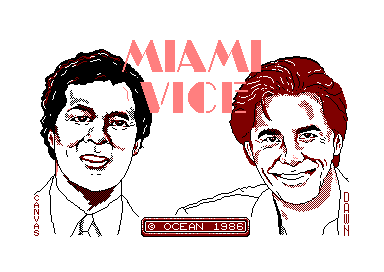 * Pouvoir
1. Georges MARCHAIS (A gauche sur l'écran titre)
2. Jacques CHIRAC (A droite sur l'écran titre)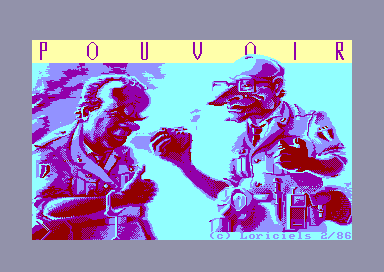 * Red Heat
1. Arnold SCHWARZENEGGER (A gauche sur l'écran titre, dans le rôle d'Ivan Danko)
2. James BELUSHI (A droite sur l'écran titre, dans le rôle d'Art Ridzik)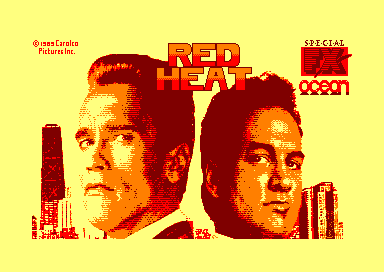 * Saint And Greavsie
1. Ian St. John alias Saint (A gauche sur l'écran titre)
2. James Peter 'Jimmy' Greaves alias Greavsie (A droite sur l'écran titre)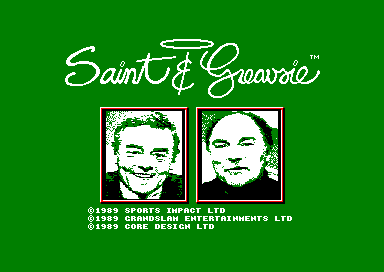 * Spitting Image
1. Karol Jozef Wojtyla alias Jean Paul II
2. Rouhollah Mousavi Khomeini
3. Mikhaïl Sergueïevitch GORBATCHEV
4. Margaret THATCHER
5. Ronald Wilson REAGAN
6. Pieter Willem BOTHA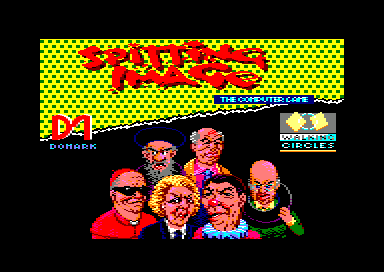 * The A Team
1. Dirk BENEDICT (En haut a gauche, dans le rôle du Lieutenant Templeton "Futé" Peck)
2. Dwight SCHULTZ (En haut a droite, dans le rôle du Capitaine H. M. "Looping" Murdock)
3. Mr T (En bas a gauche, dans le rôle du Sergent Bosco Albert "Barracuda" Baracus)
4. George PEPPARD (En bas a droite, dans le rôle Colonel John "Hannibal" Smith)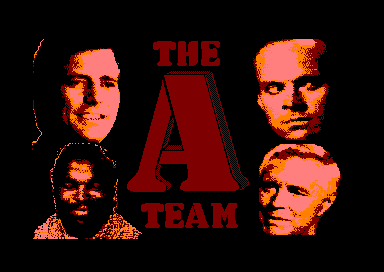 * The Addams Family
1. Anjelica HUSTON dans le rôle de Morticia Addams (au fond a gauche)
2. Raul JULIA dans le rôle de Gomez Addams (au premier plan a gauche)
3. La chose (une main coupée ambulante - sur l'épaule gauche de Gomez Addams)
4. Judith MALINA dans le rôle de Mamie Addams
5. Christina RICCI dans le rôle de Mercredi Addams
6. Carel STRUYCKEN dans le rôle du valet Max (Au fond a droite)
7. Christopher LLOYD dans le rôle de Oncle Fester
8. Jimmy WORKMANdans le rôle de Pugsley Addams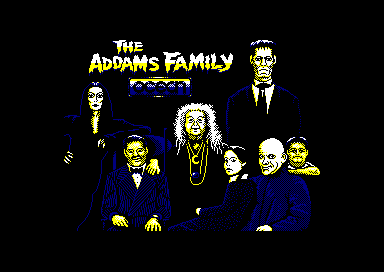 * The Blues Brothers
1. John BELUSHI (A gauche sur l'écran titre, dans le rôle de Jake Blues)
2. Dan AYKROYD (A droite sur l'écran titre, dans le rôle de Elwood Blues)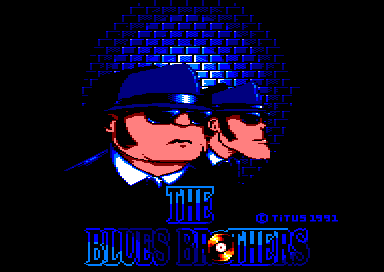 * Top Gun
1. Kelly MCGILLIS (A gauche sur l'écran titre, dans le rôle de Charlotte)
2. Tom CRUISE (A droite sur l'écran titre, dans le rôle de Maverick)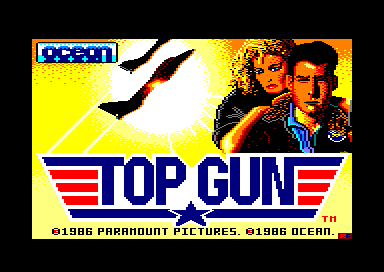 * Strip Poker II+
1. Lauren Charlotte HARRIES (Né James Charles Harries) (A gauche sur l'écran titre, dans le rôle de Donna)
2. Tracy SCOGGINS (Née le 13 novembre 1953 à Dickinson au Texas) (A droite sur l'écran titre, dans le rôle de Sam)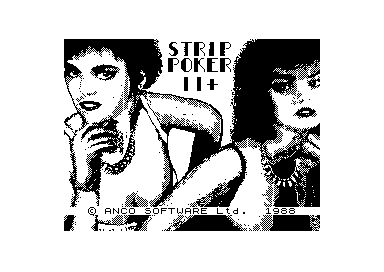 | | |
| --- | --- |
| Article créé le : | Jeudi 27 Mai 2010 à 11 h 39 |
| Dernière mise à jour le : | Mercredi 08 Mai 2013 à 18 h 52 |